Stalker in good company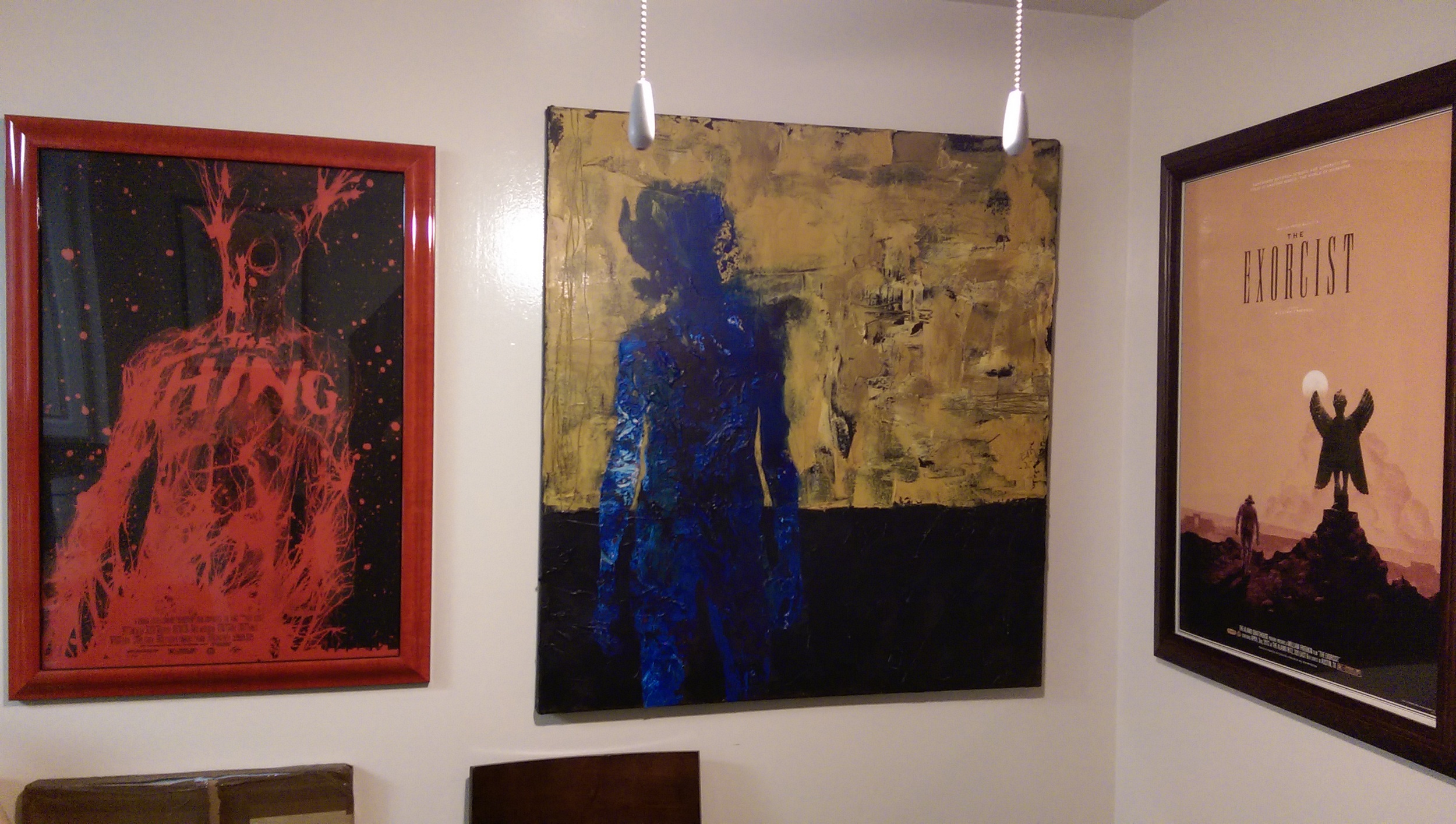 I love seeing my paintings in other people's homes; how and where folks hang them. Matt bought Stalker earlier this year. Looks like it's in good company between The Thing and The Exorcist.
The Thing poster seen in this picture was one of the main inspirations for my figurative abstract work.